Real-time reports
The Reports section gives a comprehensive view of the expenses in your organization. All the expenses are classified into multiple different reports:
Bank Account Status

: Here the report will give you details about your bank account statuses you have added with TERA.

Budget Reports

: It will give you a visual representation of your projected budget VS the actual spend. It is categorized in two reports: By team and by department.

Expense

Report

: It will give you a statistical view of your expense reports categorically by status, by category, by merchant, by user, approval history, and by rejected history.

Item

Sale

Report

: It will show you a representation of how your items are sold and at what average amount. This data can be useful in depicting price as per the market need.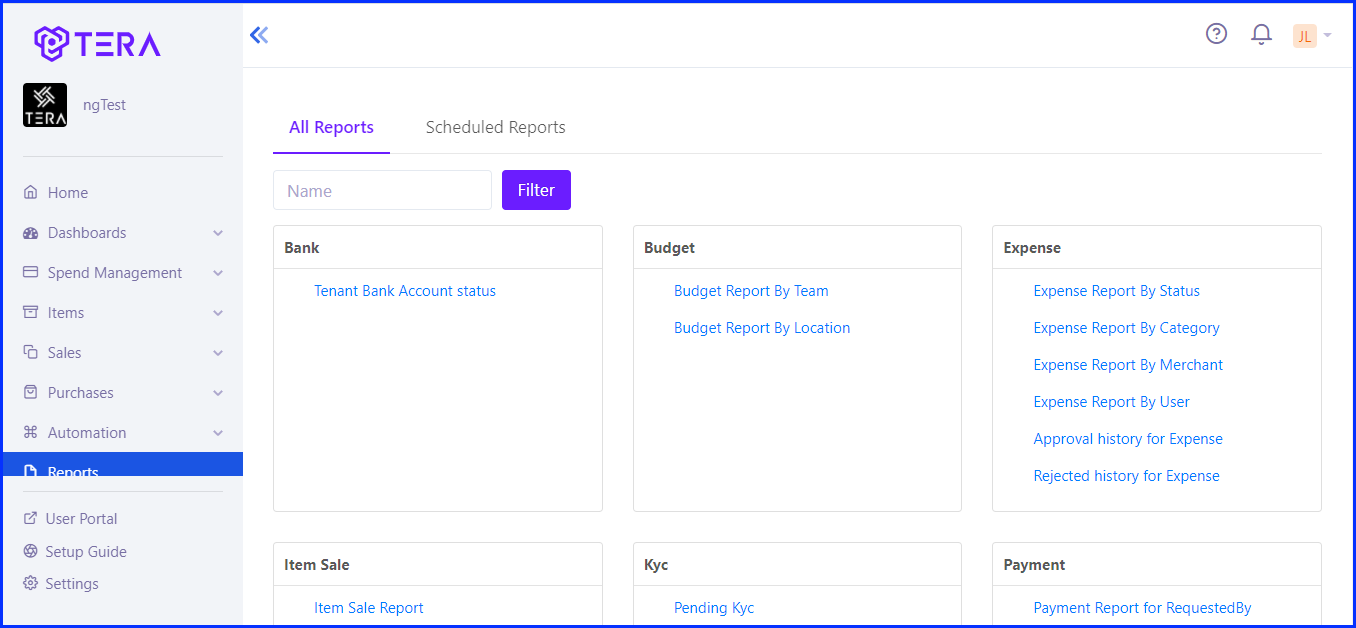 Other reports that you will have access to are:
KYC Status
Payment
Payment Request
Purchase
Purchase Bill
Purchase Order
Sale
Sale Invoice
Spend
Card request
Subscription
Vendor Bank Account