Create Policy
For your employees, expense policy will serve as a guideline on how they can spend the company's budget allotted to them. It will empower you as a company in avoiding frauds, setting boundaries, and make more accurate estimations. Follow the below steps to create an expense policy on TERA cloud:
Go to Spend Management> Policy

.

Once you are there, click the "Create Policy

" option.
Now there will be three steps you need to follow. First is the Policy Settings where you need to enter details about general information which includes Name of the Policy, Description, Admin User, Location, General rules regarding the Expense Amount Limit, receipt required limit, and mandatory description. Once you are done with all these, hit the Next button.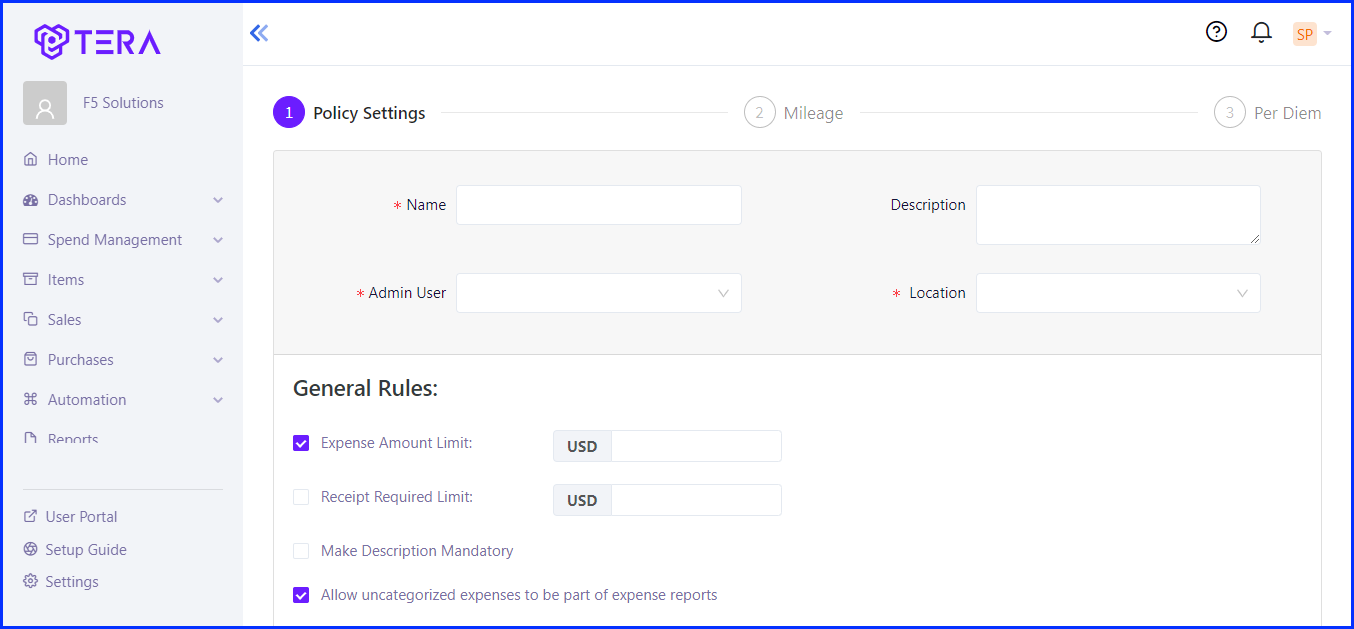 Now you will get to the next step where you have to define the unit and mileage range rate at which you will approve the cost. Once done, then again hit the Next button.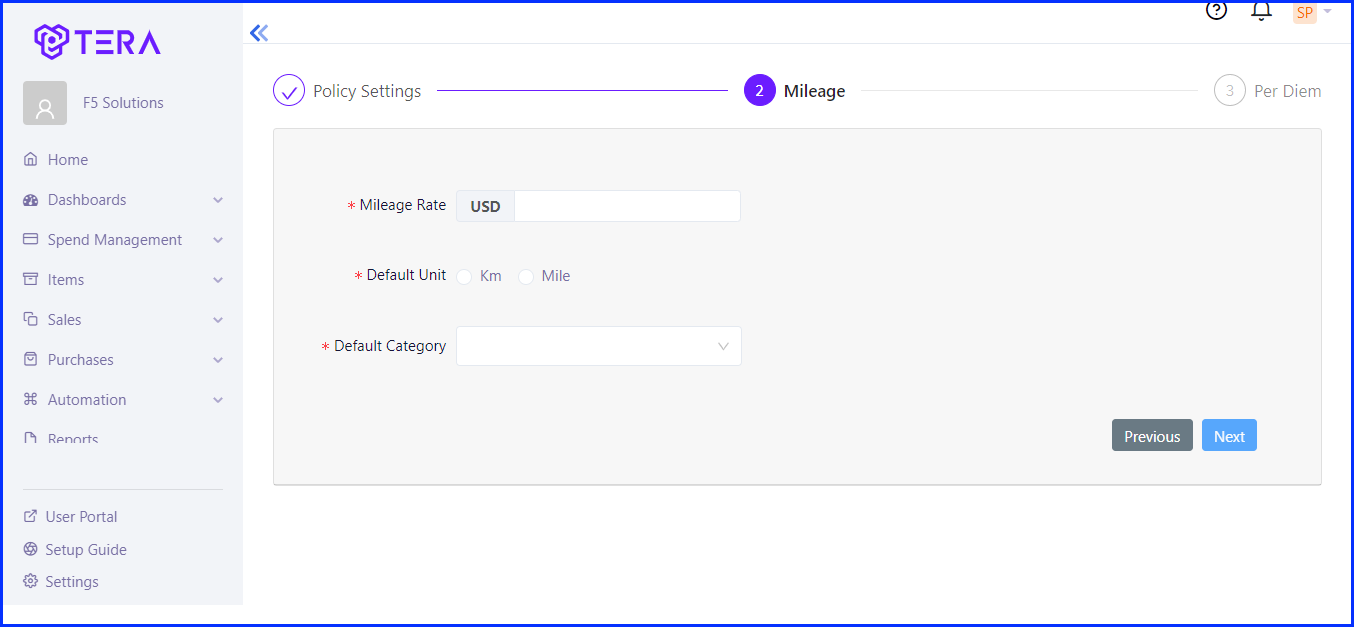 In the last step, you have to define a per day limit on the expense policy. Once done hit the Submit button.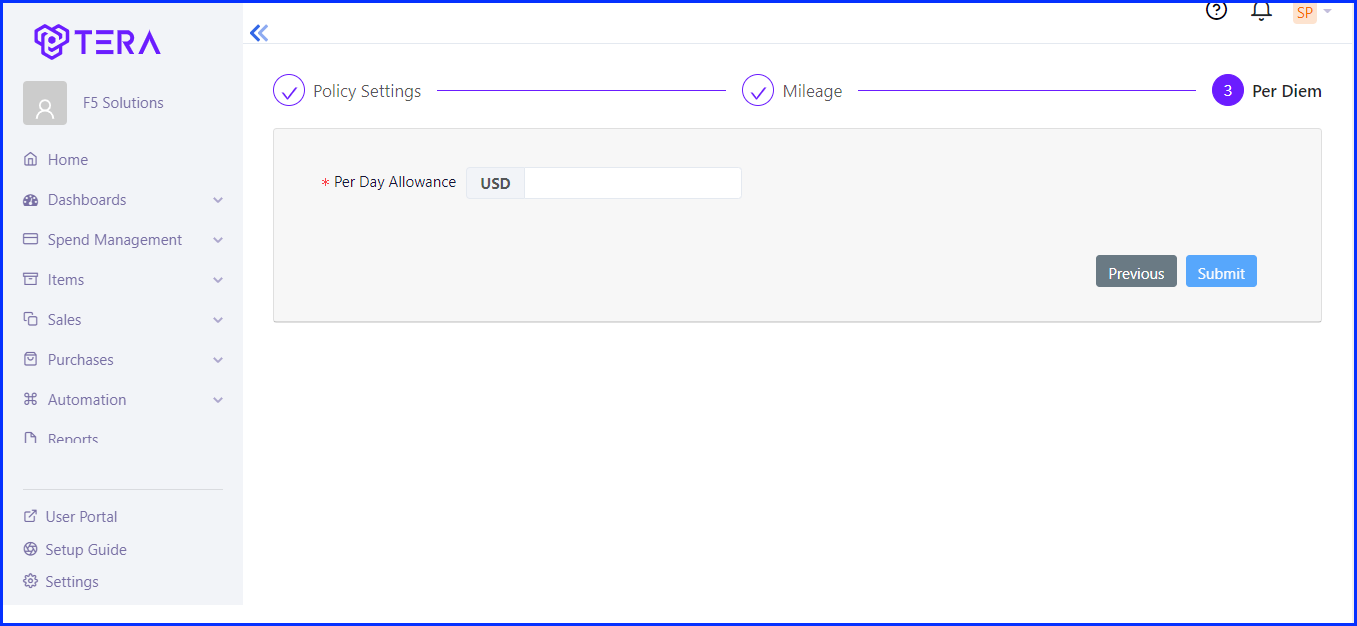 Edit A Policy
If you want to change a certain expense policy, follow the below steps:
Go to Spend Management> Policy

.

Once you are there, click the policy directly whichever you want to edit. A left screen pop up will appear where you need to edit desired detail along the steps and hit the Submit

button.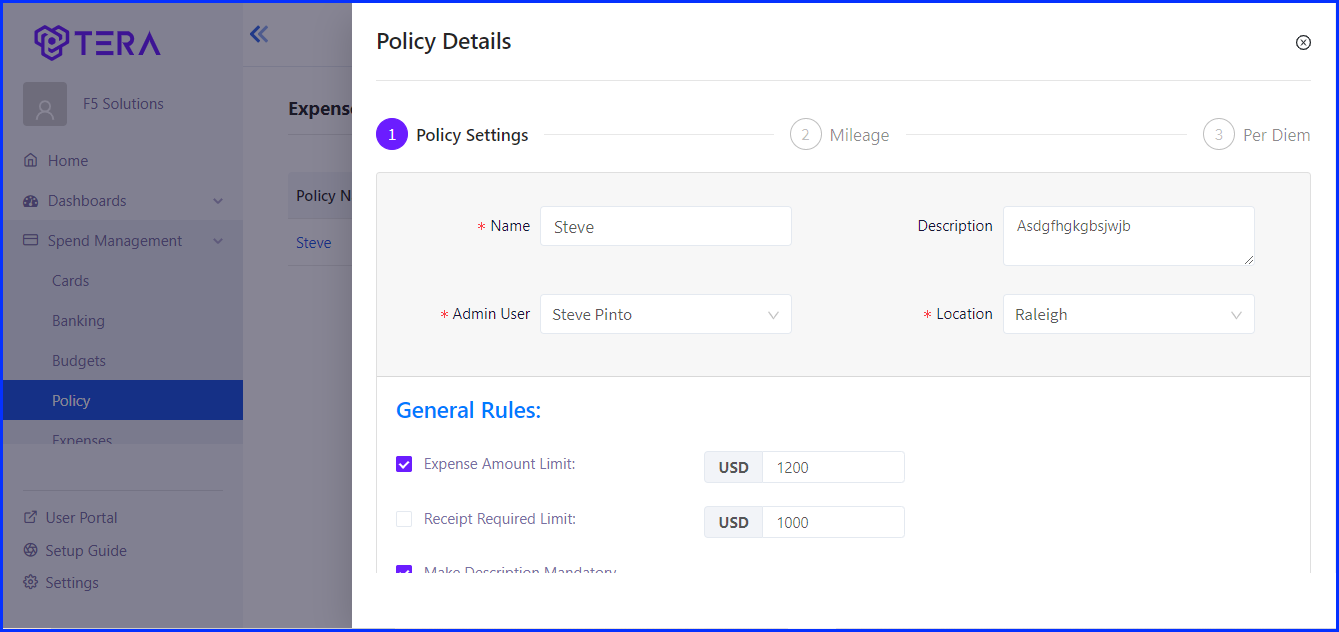 Once the policy is created you can only edit the expense policy, not delete it.