TERA Setup guide will help you in your onboarding process. There are few things that you must fill before you get started with TERA. Let's understand how you can make your onboarding easy with the TERA Setup Guide.
Complete KYB
We recommend complete KYB because here you will have all the details about your company which includes Business Legal name, DBA, EIN, Leadership details, Ownership details, and banking details. All these fields are mostly prerequisites for other features of TERA cloud.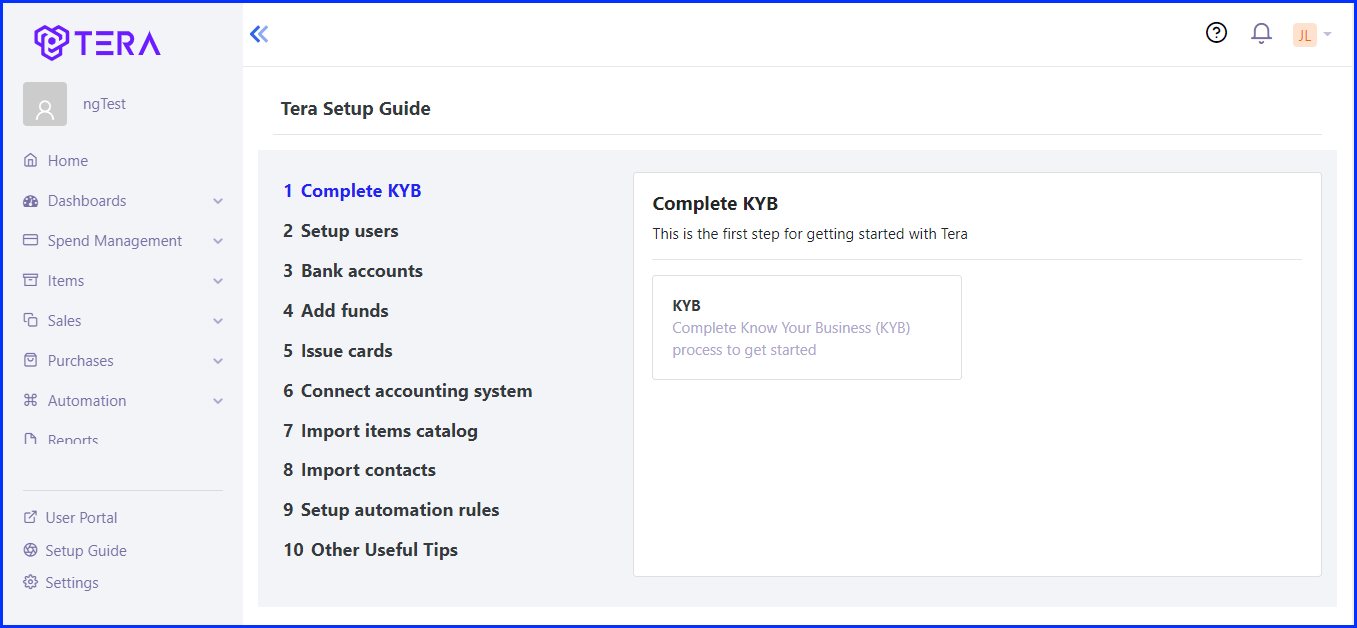 Setup Users
Once you are done with the KYB, you must set up users, roles, teams, and locations. Setting up these will make it easy for you to further utilize these fields to assign budgets, cards, expenses, and more.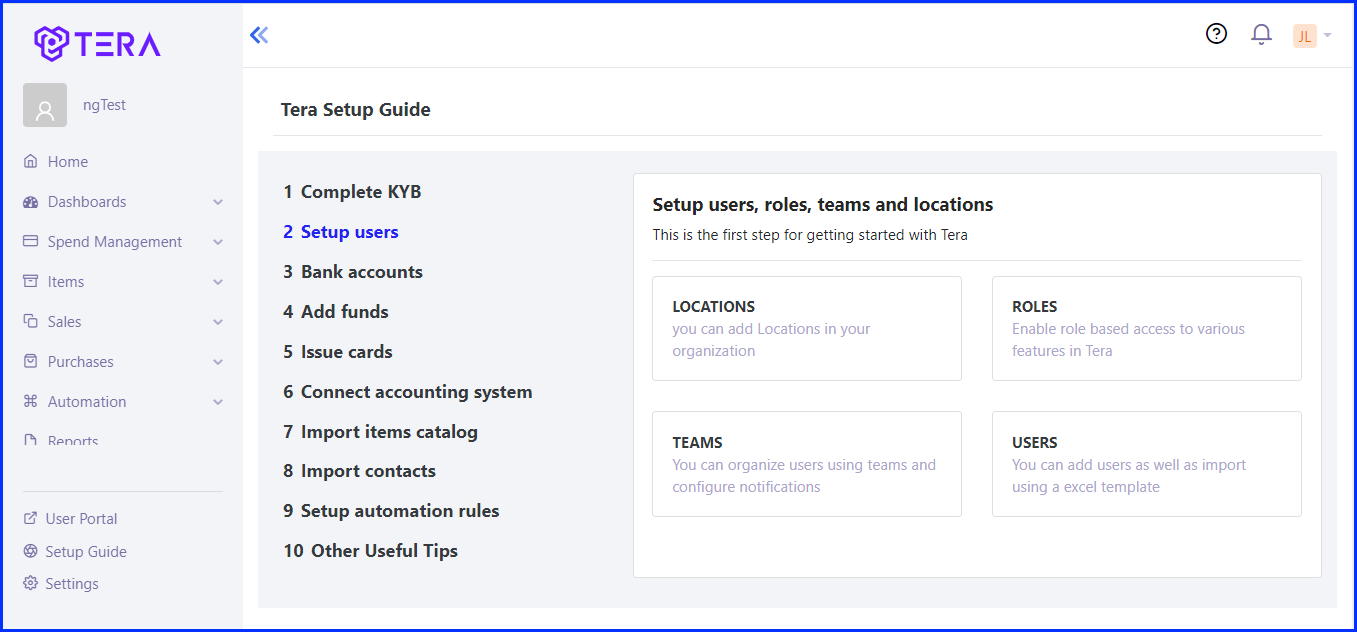 Bank Accounts
The third important step you need to take is link your company bank account with TERA either by our linking wizard or you can do it manually. In the activation process, we require your consent to initiate a micro-deposit in your bank account to verify and validate it.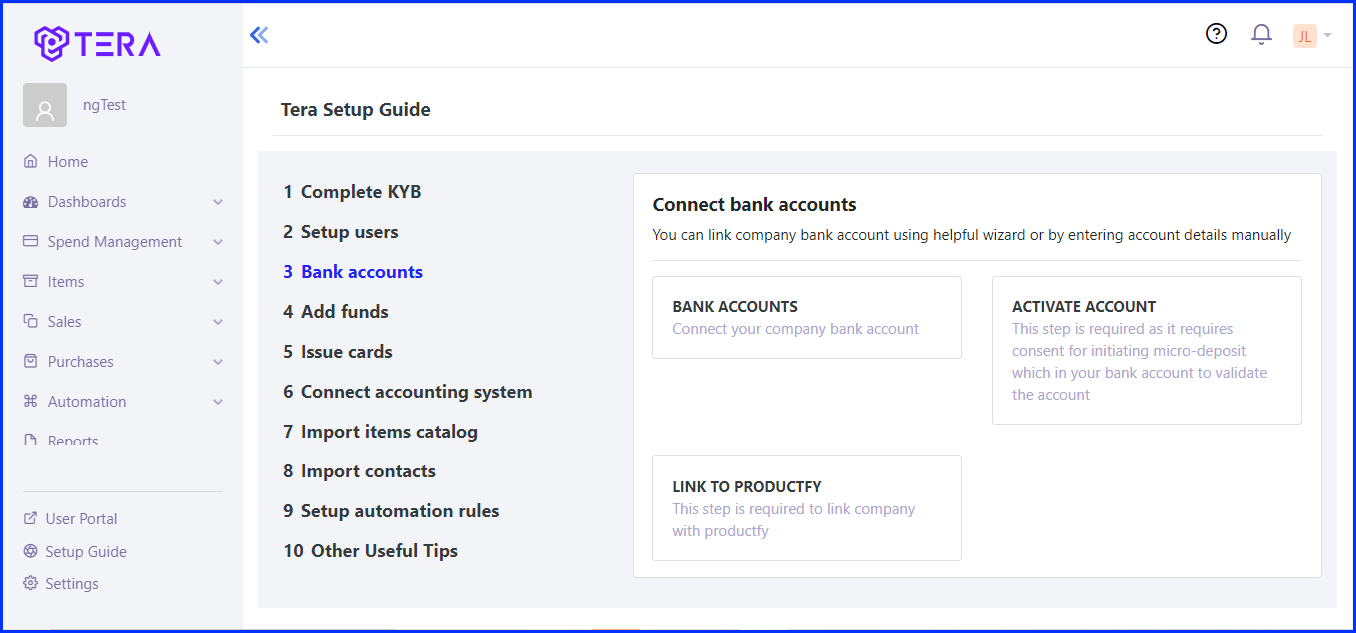 Add Funds
Once you successfully activate the account and link your company account with Productify, you need to add funds to your account. Without this, you cannot add any card from your account. So, in order to issue a card, you must add funds to your TERA wallet.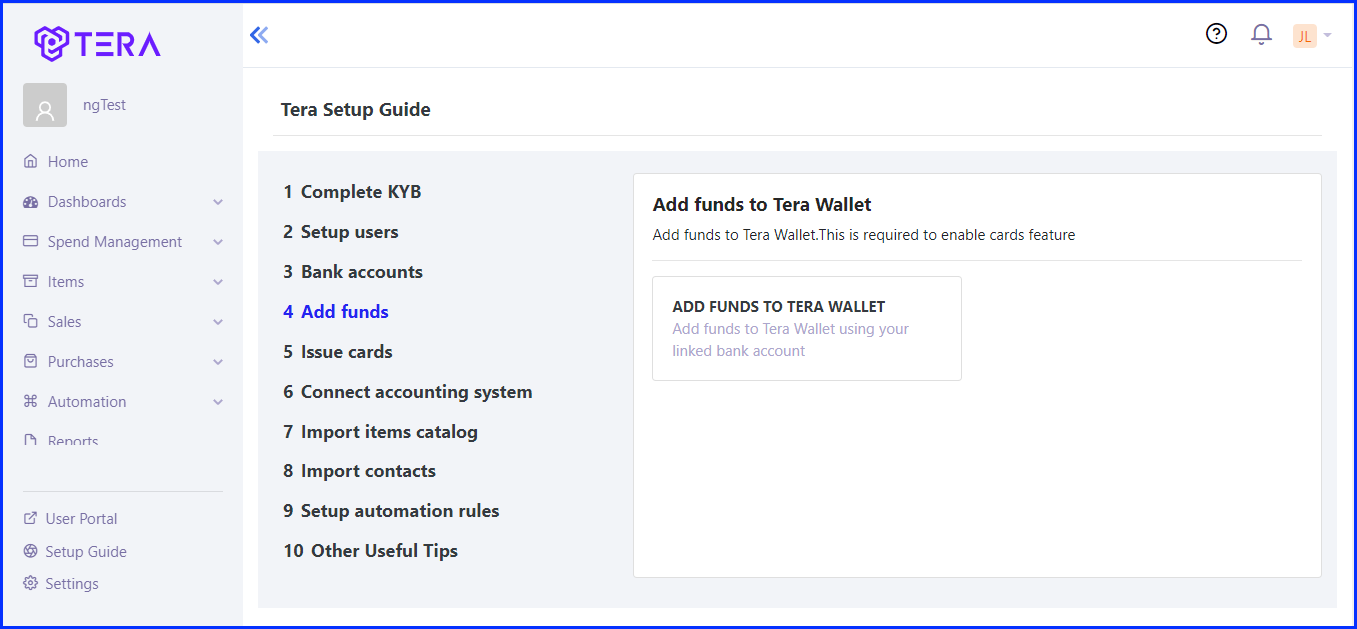 Issue Cards
Once you add funds, now you can add and issue multiple cards to your users. Fix budgets, monitor all the activities, and control all the expense reports for better spend management.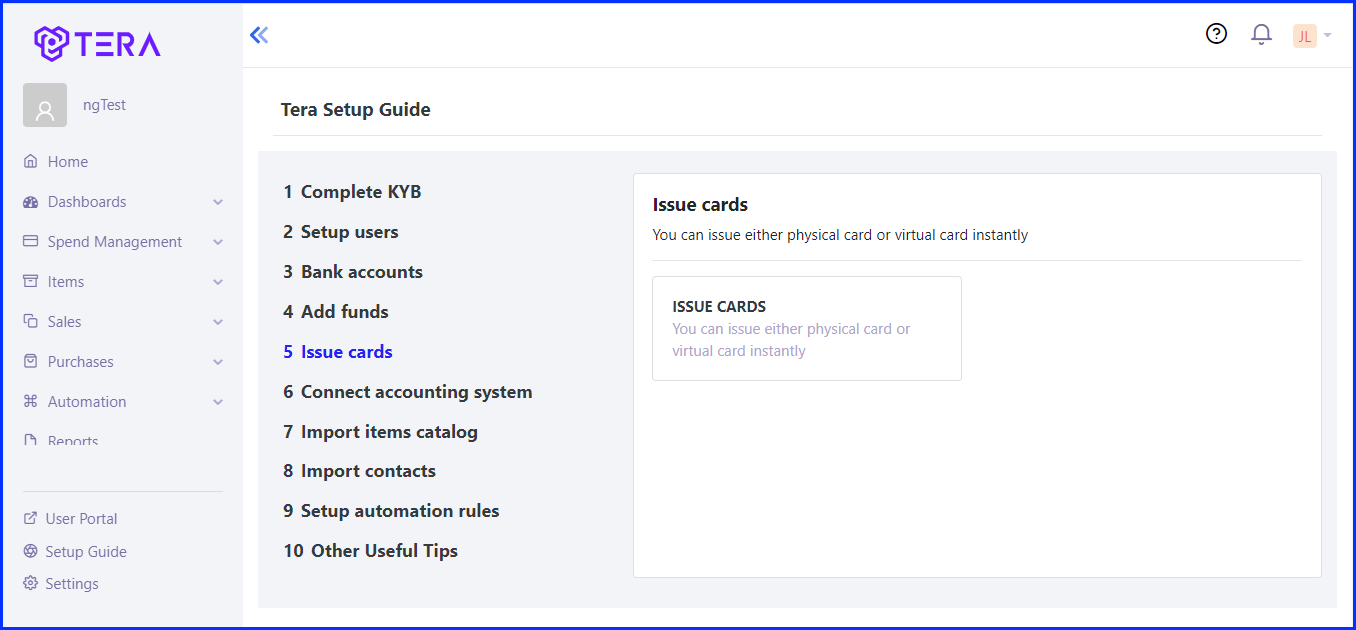 Connecting Accounting System
Once you start issuing cards to your users, you need to integrate your bookkeeping details configured with your account. Configure Chart of accounts to manage accounts associated with the accounting system you opt for, configure taxes and tax group to get quick estimates, and define payment terms as per your company policies.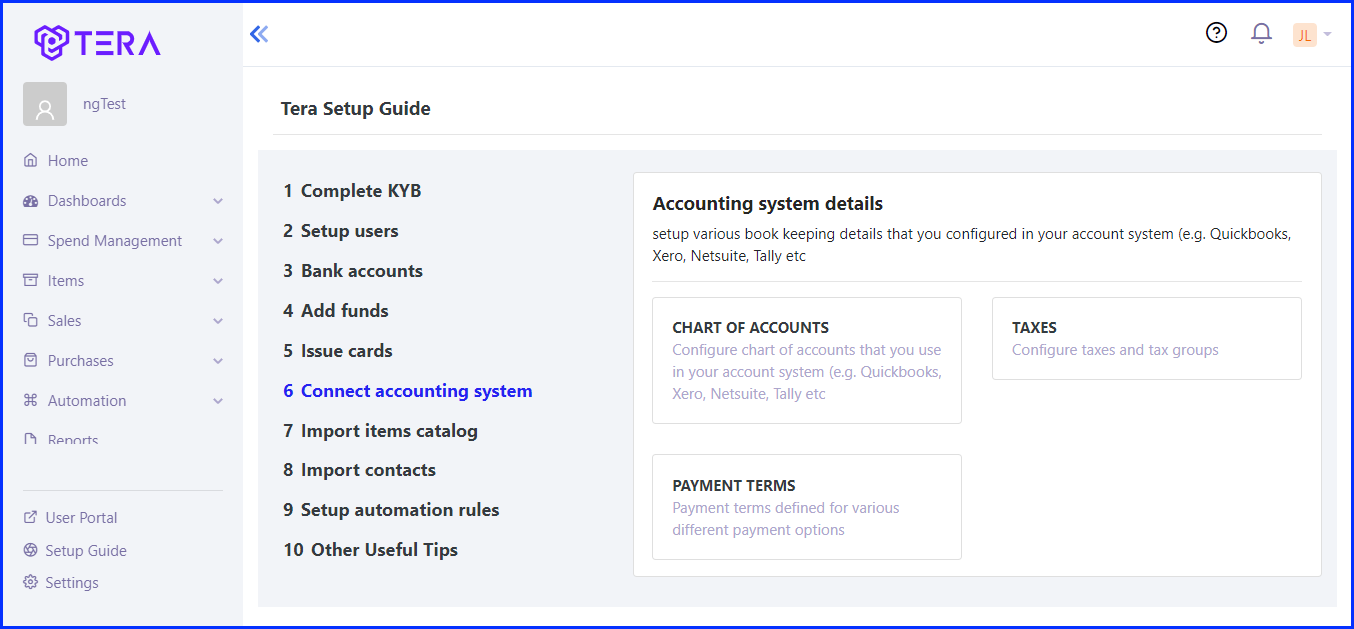 Import Item Catalog
Now you need to import items in your TERA database. You can do that manually or you can import using an excel sheet. Configure item categories first, then add items, then add item attributes, and price list. Price list is crucial for your discount management/customer management.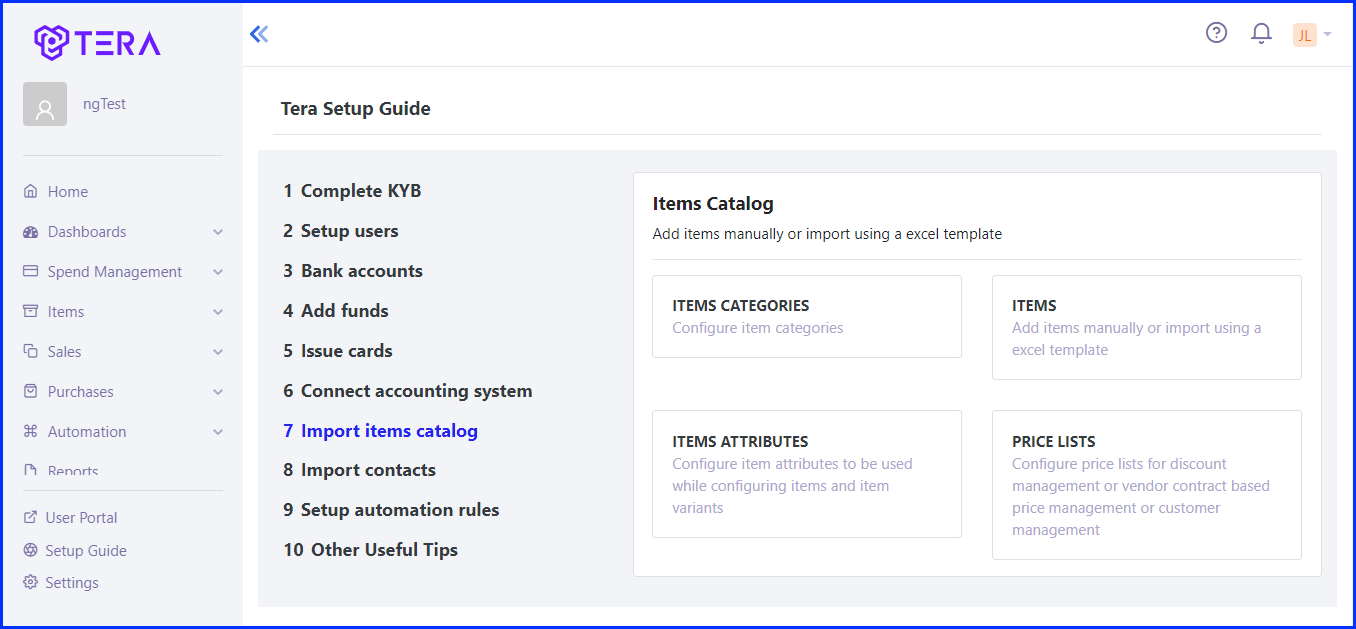 Import Contacts
You can import vendors' details and customers' details either manually or you can use templates to add them in bulk.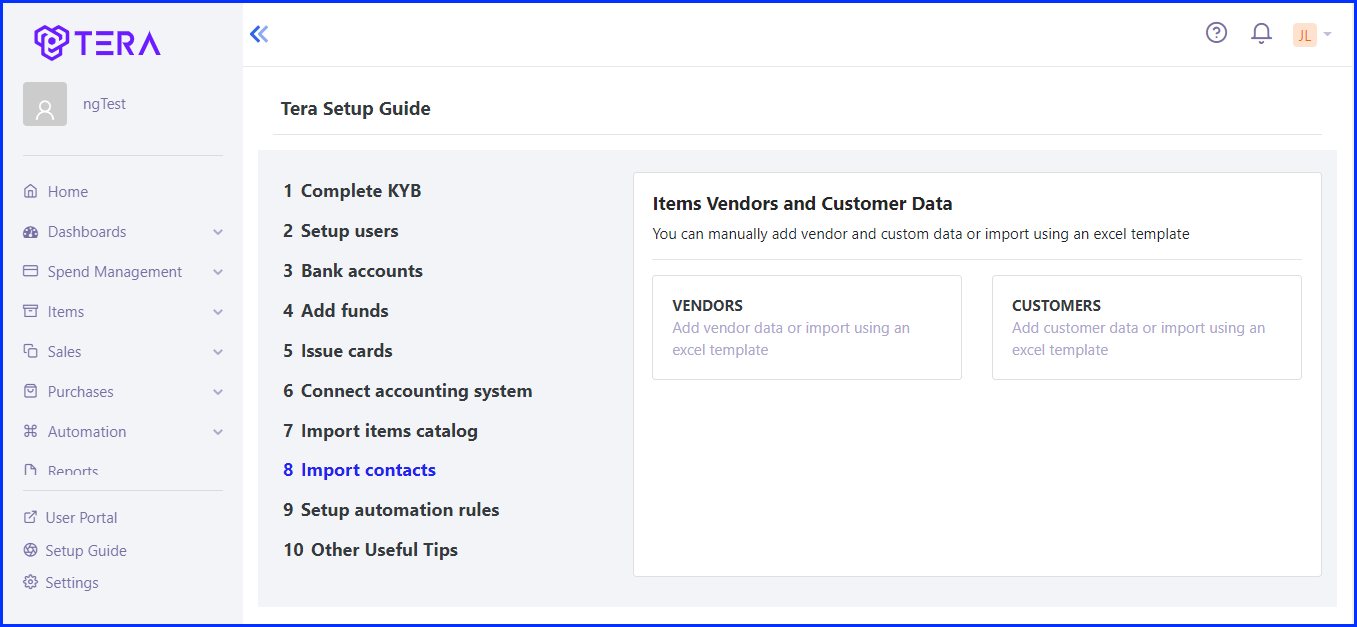 Setup Automation Rules
Now you need to set up your expense policy and approval workflow. It is very crucial that you do it carefully and as per your company's spend policy.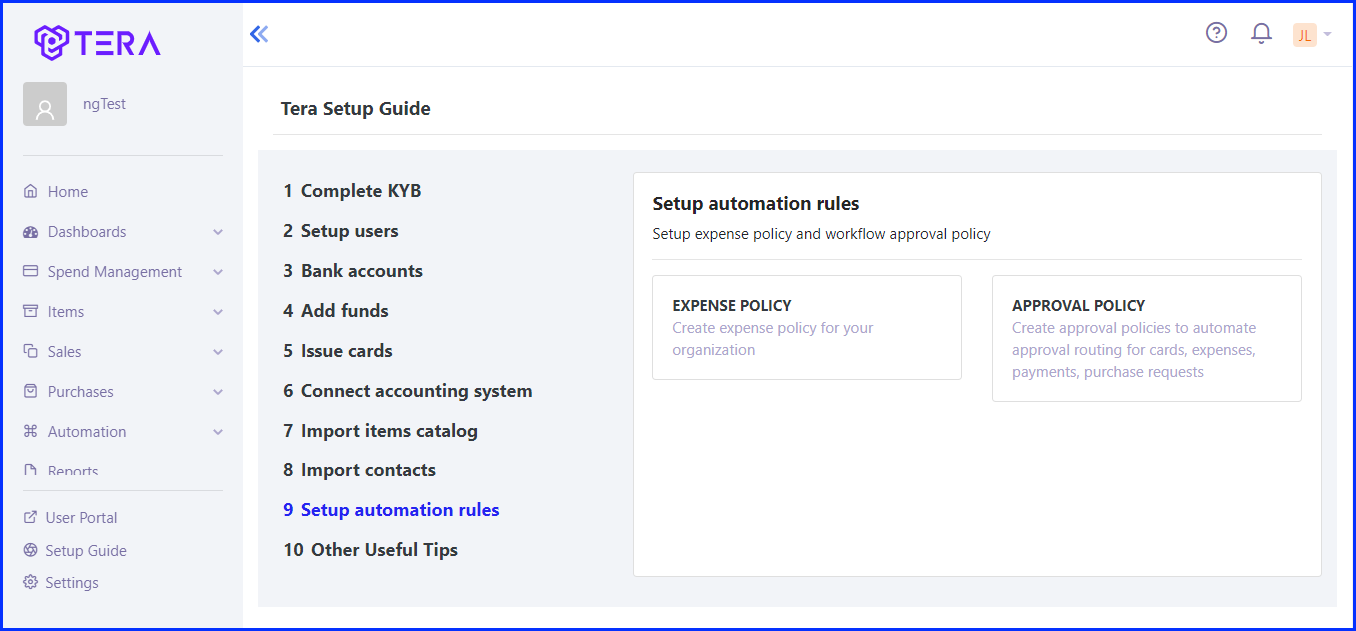 Other Useful Tips
Once you are done with all the above mentioned steps, you are all set to go with TERA. However, you can still move to this section to manage your company preferences, subscription details, and all sorts of reports.