Purchase request
Purchase requisition is an important document for your company and employees as they will submit it to you for the approval of purchases they will make on behalf of your company. Follow the below steps to add purchase requisition:
Go to Spend Management> Purchase Request.
In the section of My Reports

, you can check all your requests you made for purchases.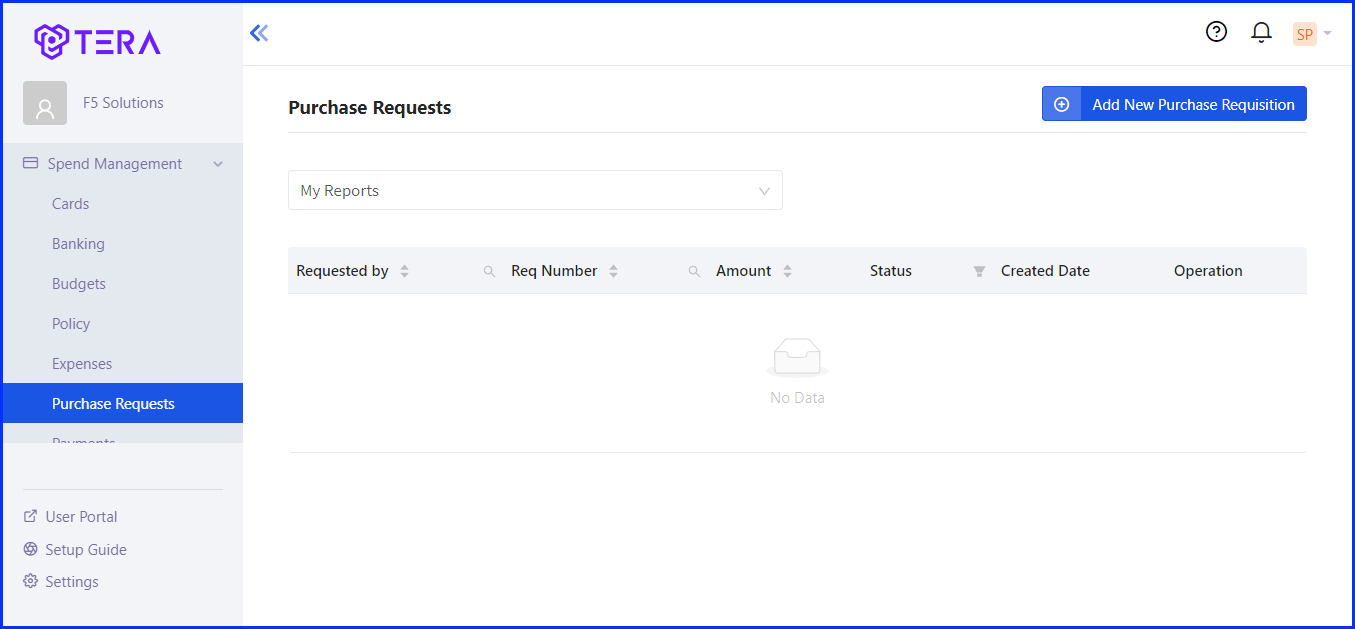 In the section of Waiting For My Approval

, you can check all the requests that are made to you by your resources.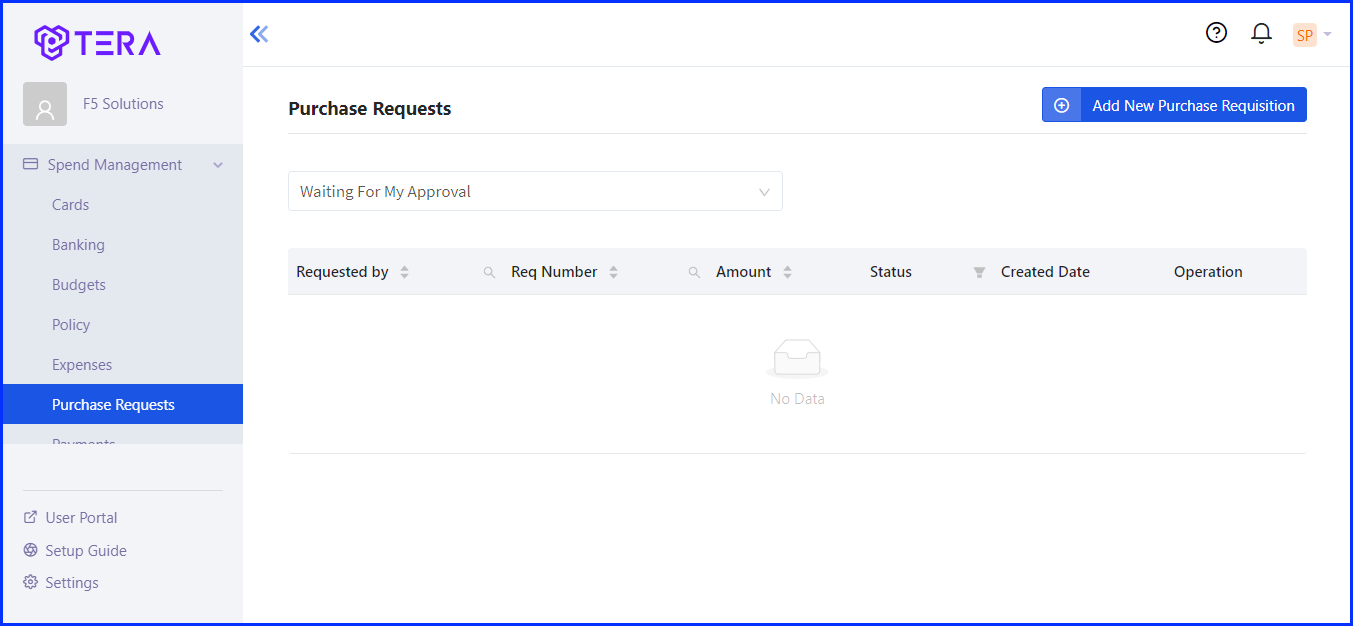 To Add A Purchase Requisition, you need click "Add New Purchase Requisition

" on the top right side of the screen.

Fill in all the details and hit the Submit button, or you can save it as a Draft

.