Only Admins can request a physical card while using TERA. Here's how you can request a physical card:
Go to Spend Management

.

Then in the dropdown select Cards

.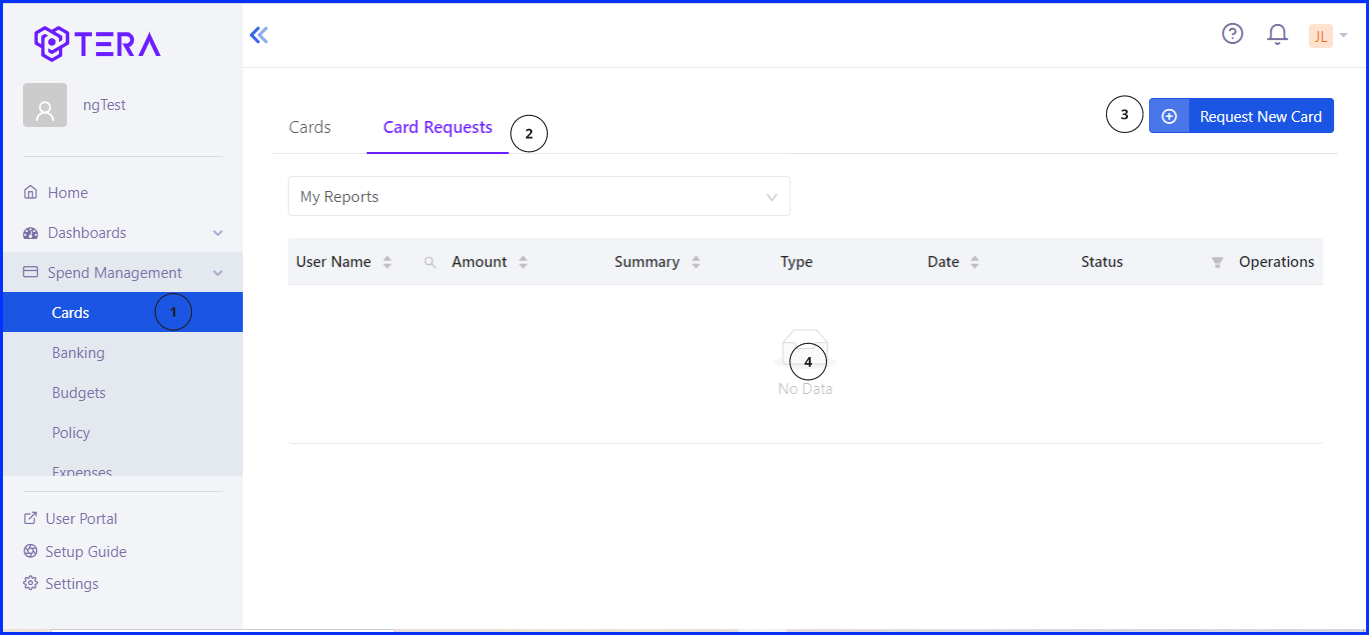 Cards

option gives you details about all the information about all your virtual and physical cards.

Cards Request

tab provides you a list of requests you have made for all types of cards.

The Request New Card

option will give you access to make a new request for a new physical card.

Click the Request New Card

option.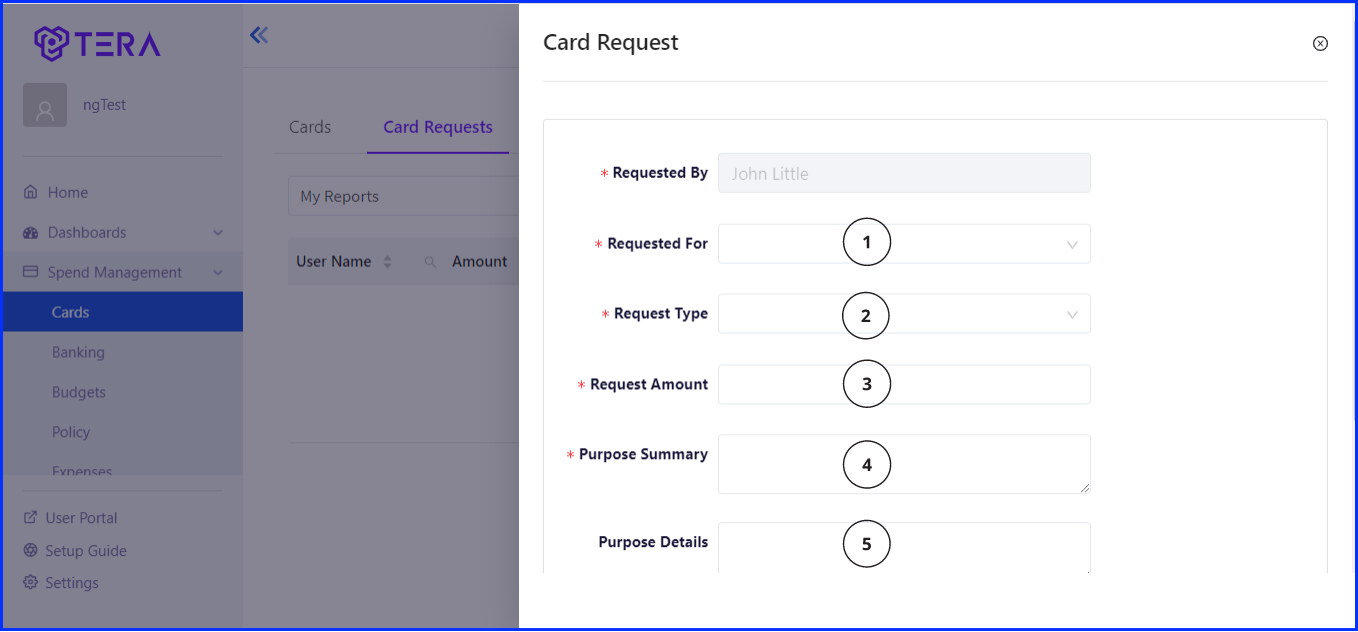 Request For

is a field where you will insert the name of the employee for whom the request is being made.

Request type is a dropdown option where you need to select the type of the request made. In the case of a Physical card request, you need to choose Request New Card

.

Request Amount

is the field where you will define the maximum limit of the purchase you want for the card.

Purpose Summary

must have the description mentioning the crux of the card request made.

Purpose Detail

must have a detailed articulation of why the card is needed and what type of card is needed, in this case it must be specific that a physical card is needed.