Physical Cards are prepaid debit cards which can be used until the allocated budget is exhausted. You can check the available balance for your company, department, and card.
Go to Spend Management

.

Click on the Cards

options.

Then you can check the available balance.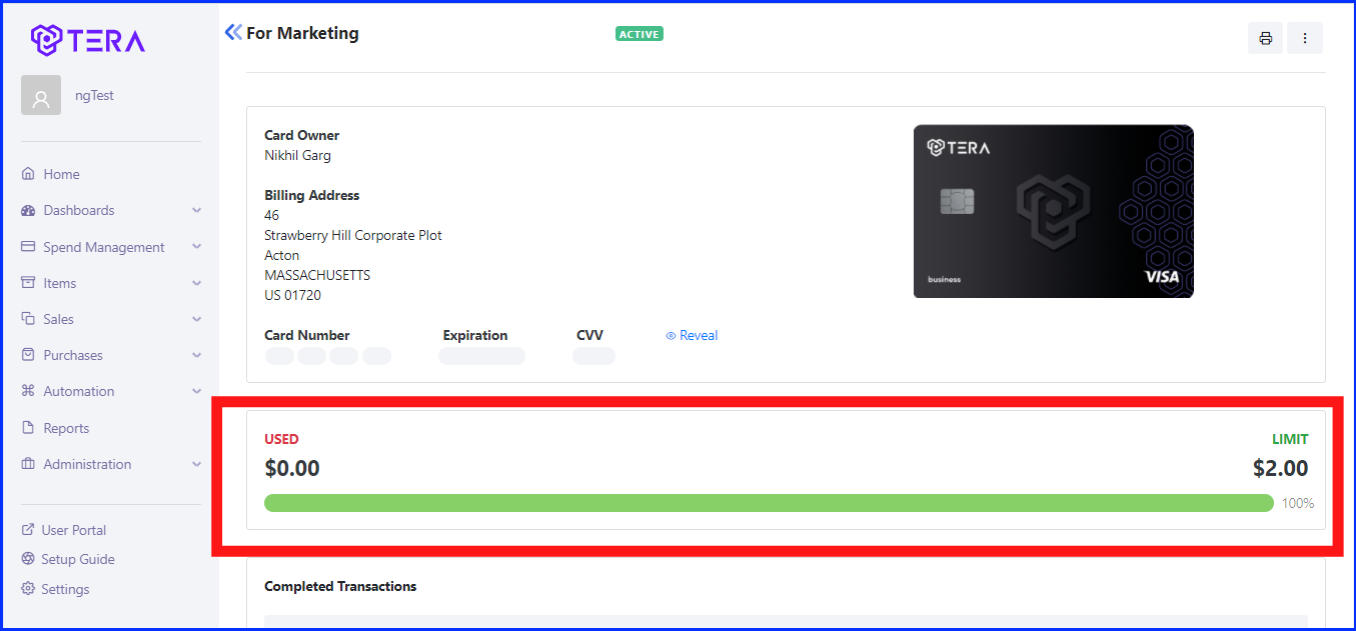 The Spent amount (in red): Once you make the payment, it will show here as spent. The payments that are declined aren't shown here.
Balance amount (in green): The amount that is available in the card for spent. Available balance = Spent Limit minus Spent Amount.
If the available balance is insufficient, then you can update your spend limit of your physical card.