Add New Vendor
Keeping the data of vendors is considered to be a healthy practice. TERA Platform enhances that practice by keeping the record of vendors. To add a vendor in your database, follow the below steps:
Go To Purchases> Vendors.
Click the "Add New Vendor

" option.

Once you click that, you will get a dialogue box by the name "New vendor".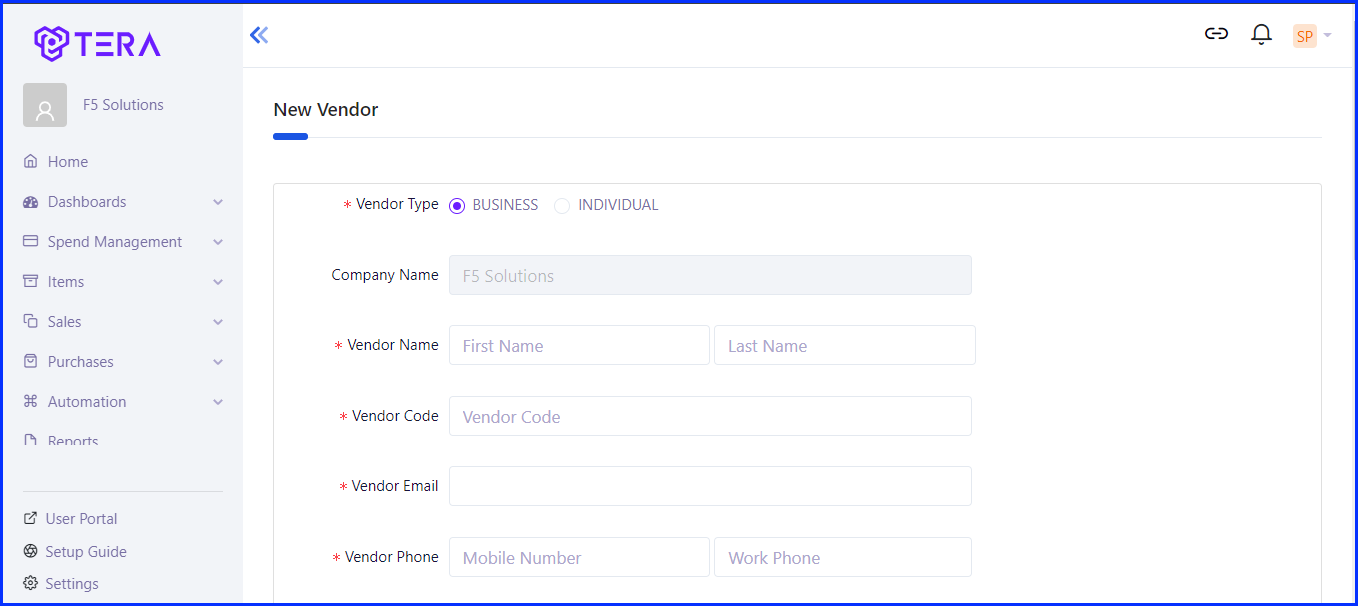 These are the details that

need

to be filled carefully. Once you fill the address part, you need to click on other tabs too before submitting it.

In the

Address

tab, you need to fill your vendor's billing and shipping address.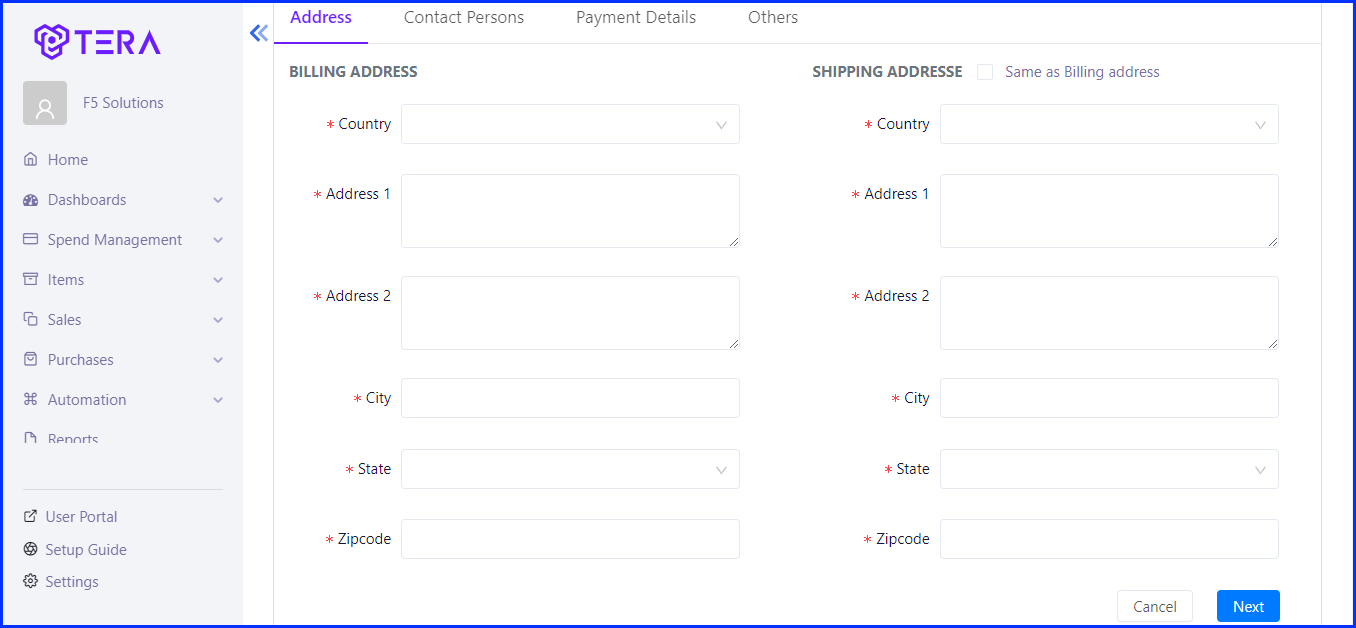 In The

Contact

Persons

tab, you need to enter the details of all the contact persons.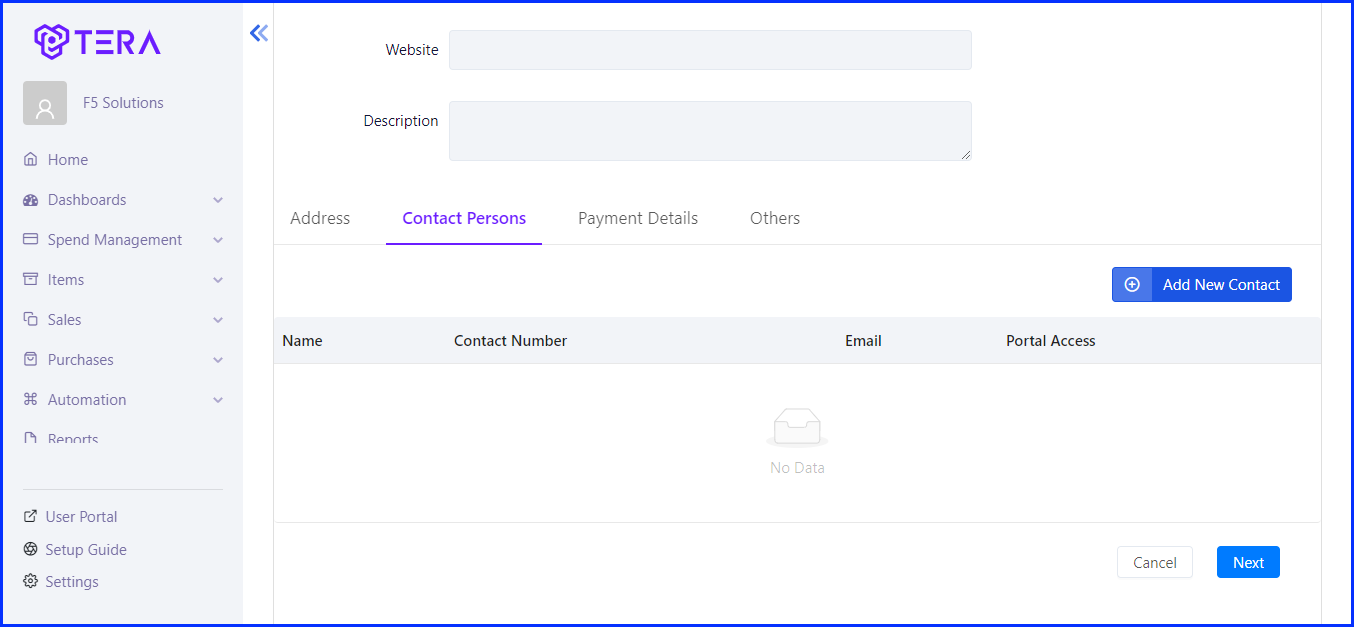 You can add members by clicking the "Add New Contact" button. There you must fill every necessary details under the asterisk sign.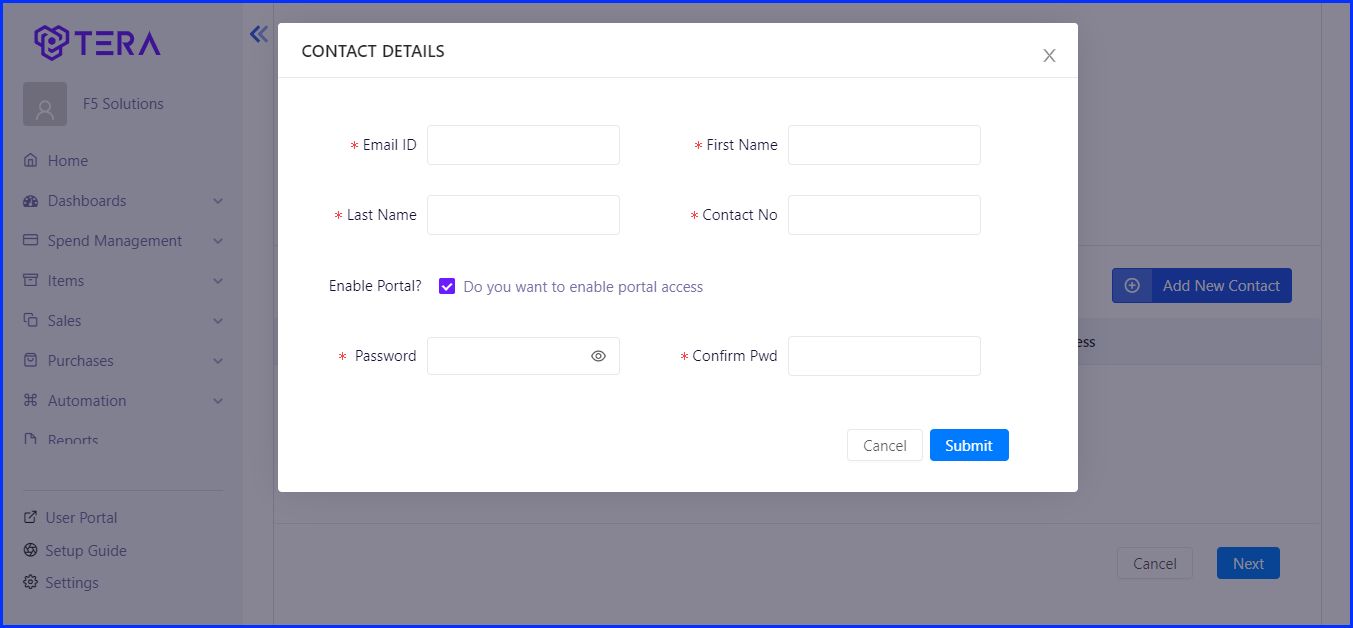 In the

Payment

Details

tab, you need to fill the banking details of your vendor to whom you will make payments.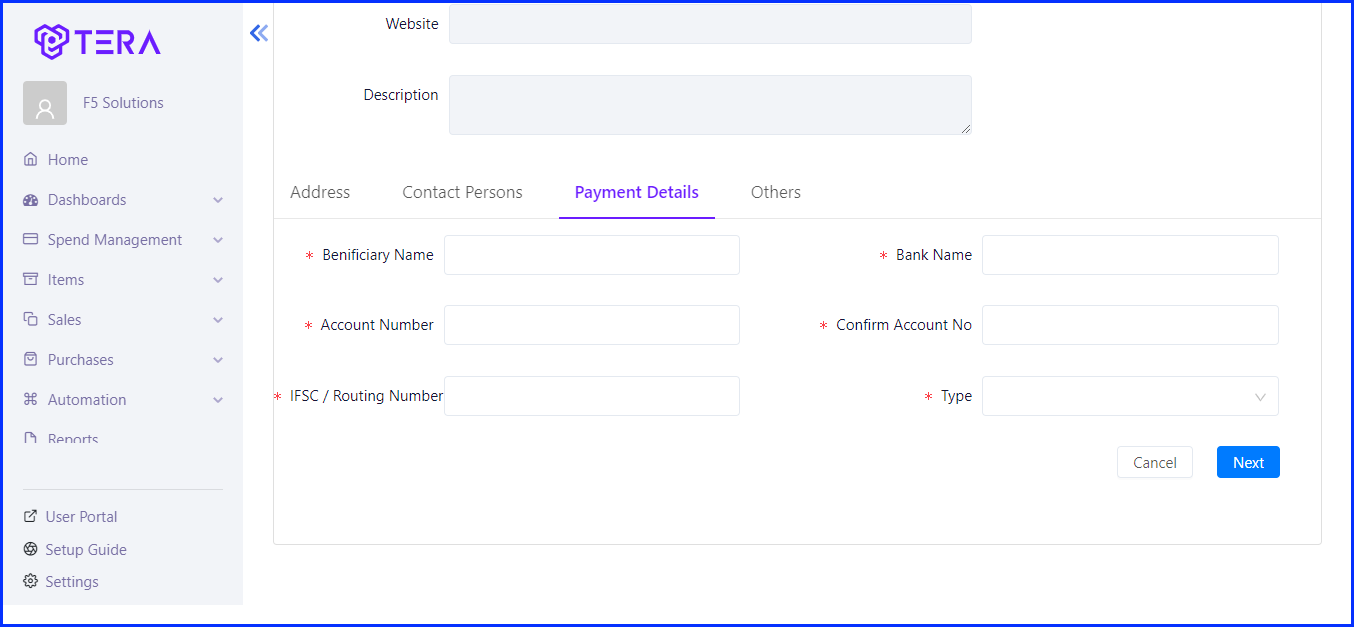 In the

Other

details

, you have to fill which price list is applicable for this vendor, what taxes will be

applied

, and what terms of payment will be.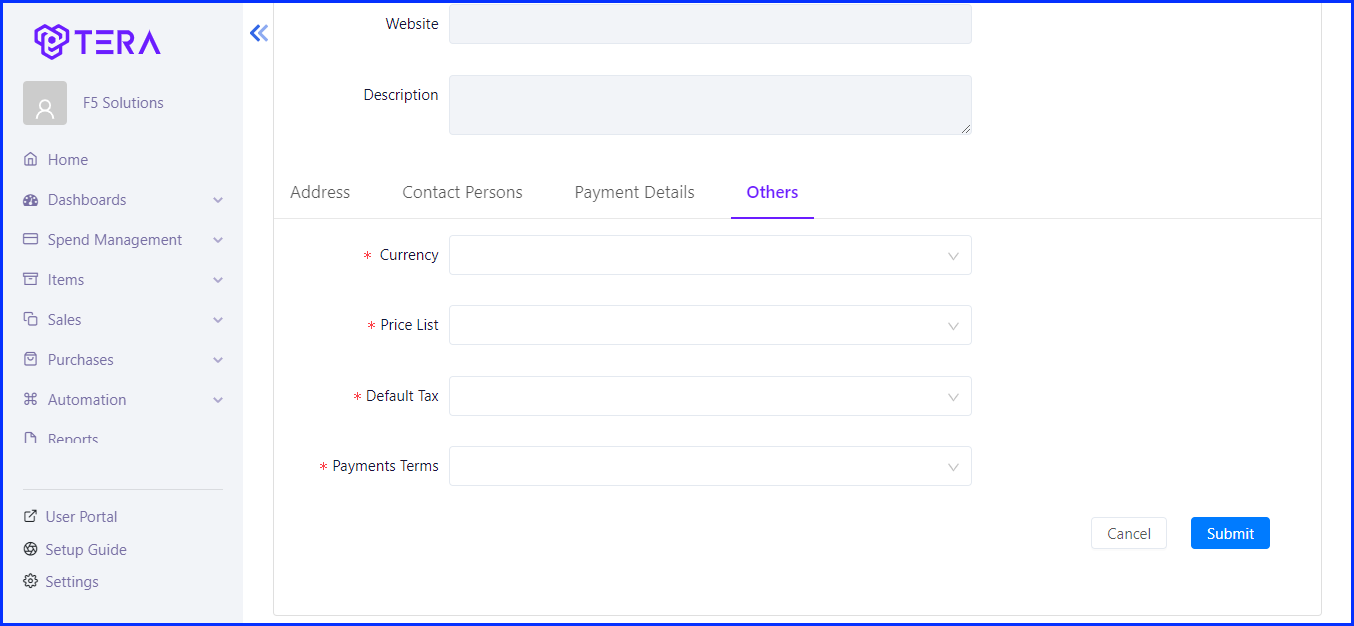 Once you hit the

submit

button, all the details will be saved in the TERA cloud.